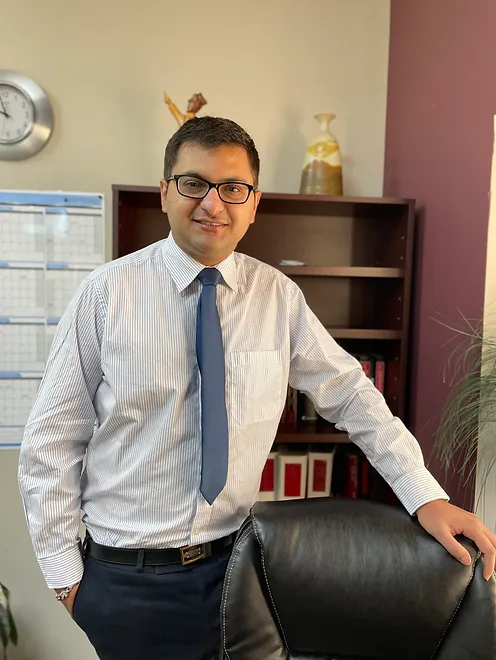 Manish Sidana completed B.A. LL.B.(Hons.), from Guru Nanak Dev University in 2010, and he got enrolled at the bar immediately after passing graduation. It was his sheer love for the legal profession that propelled him to appear before the court for the first time at the age of 22.
Mr. Manish Sidana has had the opportunity of representing his clients before the Supreme Court of India and various High Courts in extremely complex matters. His journey continued from the courts in India to the courts in Canada and it was thrilling, exciting, and enriching. He was called to the bar in Ontario in 2021 after qualifying at various levels of examination.
Manish is uniquely qualified in two jurisdictions and has over a decade of experience in the diverse fields of litigation including Family Law, Real Estate Law, Criminal, and Civil Law.
Apart from the professional excellence achieved by Manish, he enjoys sampling different cuisines, exploring the countryside, spending time with his family, and playing the guitar.
Manish has been associated with The Law Codes for a long time and his sincere efforts to the law firm have helped our organization to achieve new heights of success. He frequently takes up the transborder complex matters involving disputes of individuals and organizations across the globe to bring them to a logical conclusion.