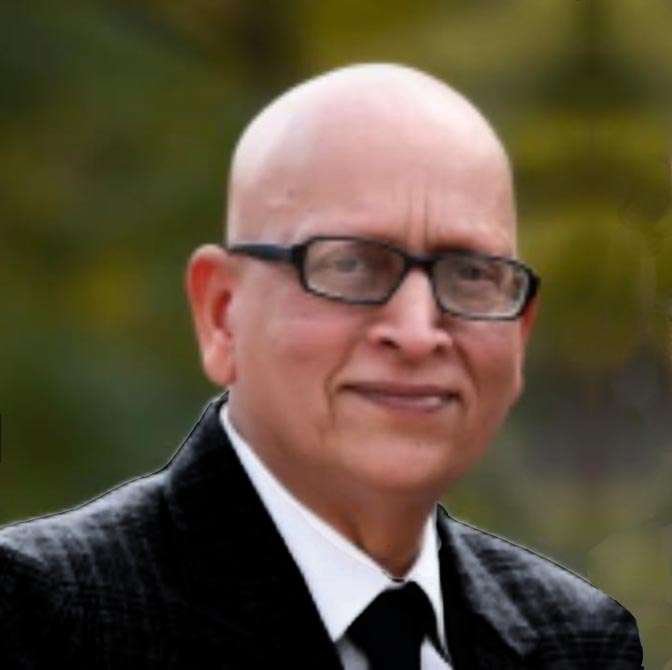 Mr. Rakesh Sharma, advocate is the most experienced member of our team and when it comes to the law he is truly an artist, who believes in making The Law Codes a dynamic and organic entity; setting new precedents in the field of law. Having served the bar as president multiple times, his leadership skills are remarkable and his vision for the edification of the younger generation, of this great profession, as an instrument of social engineering is truly inspiring.
Being a jurist for more than 35 years, his opinion, argumentative abilities, and persuasive power is an asset for our team. Mr. Sharma's keen interest in literature, history, quantum physics, spirituality, political science and his comparative analysis and understanding of the diverse fields be it religious, political, economic, or social acts as great references for the court and judges in the application of the law, which indeed helps in codifying and settling the laws not only for our clients but also for other litigants too. Mr. Sharma's contribution to the legal profession is truly inspiring as he is always actively involved in intricate legal issues which require expertise not only from the field of law but from a wide range of subjects and therefore his advice becomes quintessential in solving complex legal problems, bringing in immense value and valor to our office.
Mr. Sharma's key areas of practice include civil law, revenue matters, land acquisition matters, arbitration, matrimonial disputes, and all family disputes relating to the property. His advice often helps our clients in resolving disputes at the pre-litigation stage. He also conducts in-chamber mediations for our clients and plays a significant role in the settlement of their disputes to avoid unnecessary litigation. His dynamic and enlightened idea on law and contemporary jurisprudence is a path-making source for the present and future judicial system. Undoubtedly, Mr. Sharma is the best civil lawyer in Chandigarh & Delhi - NCR.