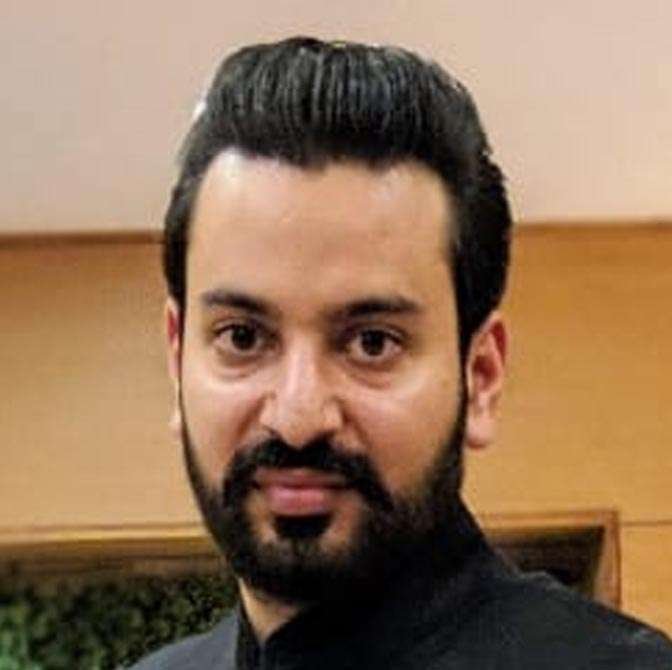 Siddharth Sharma is one of our leading and versatile lawyers who believe in dynamic lawyering, juristic engineering, and high ethical standards. Understanding the facts of the case, doing intensive reading and research, before forming an opinion about the legal problem is his forte. In his law career, which is spanning over 10 years, he has dealt with thousands of cases, representing clients before courts, tribunals, and administrative forums across the country and therefore he often opts for a multidimensional approach in dealing and handling cases. His nuanced analytical skills give him an edge in courtroom proceedings when it comes to handling complex legal issues.
As a professional, Siddharth Sharma, Advocate is always interested in adding the jurisprudential aspects of law in his legal drafts, giving minute details, and going to the very First Principles when it comes to representing the client before any court or administrative authority. His key areas of practice include Constitutional Law, Civil Law, Data Privacy Laws, Corporate Law, Mergers and Acquisitions, Environmental Law, and Criminal Law. As a student of the Constitutional law, for him, the Constitution is the Magna Carta of humanity and this unique instrument, eclectic, erudite, and authoritative, takes note of all the civilized values majestic, magnificent suprema lex should possess.
Apart from law, he has a keen interest in literature, philosophy, psychology, artificial intelligence and he firmly believes in the inter-relation between law and other fields and is always eager and enthusiastic to go beyond the codified law, taking new paths in the quest for truth. Siddharth, following the Gandhian way, always bears in mind that if you want to spiritualize the practice of law, the first thing is not to make your profession subservient to the interest of your purse and therefore, he often engages himself in pro-bono work and is a strong proponent of judicial activism for protecting the rule of law and ensuring the supremacy of law. Siddharth is among the best corporate lawyers in Chandigarh & NCR region and his keen interest in Arbitration adds a new feather to the wings of The Law Codes as an entity.