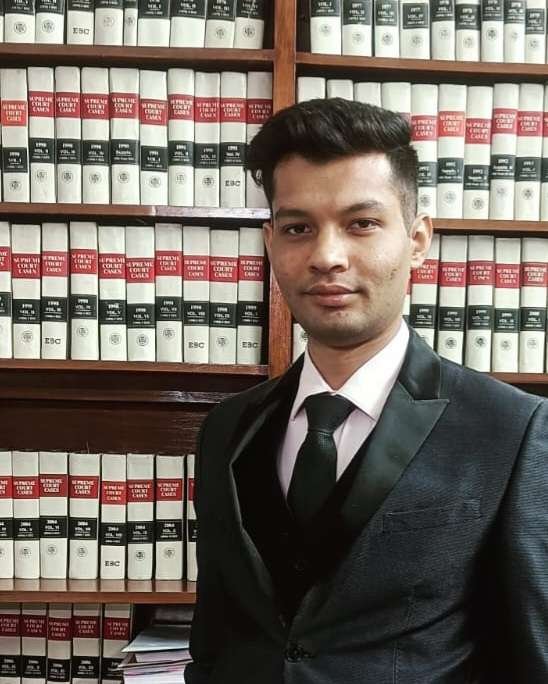 V. Chaitanya Rao is one of the newer members of The Law Codes team. He brings an air of youthful optimism to the team and believes anything can be achieved through hard work, perseverance, and a positive mindset. He desires to learn and tries to achieve the infinite potential that he believes is inherent in every human being. He finds interests in subjects related to the ode of Civil Procedure, 1908, the Code of Criminal Procedure, 1973, Indian Evidence Act, 1872, the Indian Penal Code, 1860, and has an inclination, primarily in work related to bail, and matrimonial disputes, and various civil disputes. He enjoys reading the original works of the authors of statutes like the Code of Civil Procedure, 1908, the Code of Criminal Procedure, 1973, the Indian Evidence Act, 1972, and the Indian Penal Code, 1860, as it brings an understanding of the intention of the said legislature, and helps him connect the evolving provisions of law with the everchanging circumstances of society brought about with the passage of time. He is determined to gain expertise in the field of law and expand his horizons. He enjoys complex challenges and believes that every complex problem has a simple solution.

V. Chaitanya Rao aims in overall development in the field of law, both for him and for the field as a whole. He has gained experience in various aspects of criminal law, civil law, and matrimonial litigation. He enjoys tracing back the origins of law and learning about the objectives, reasons, and circumstances which form the subject of law as we know it today. He plans one day to re-interpret the criminal and matrimonial laws so that they may achieve the purpose which was initially sought to be achieved through such laws. He takes an interest in all areas of law and takes specific interest in The Law of Evidence, and International Humanitarian Law. He finds the current legal system to be inadequate for the modern day society and is constantly thinking of ways in which the current legal system can be moulded to meet the needs of society. A change needs to be brought about in society and his goal is to play a role in bringing about the said change.

V. Chaitanya Rao is an avid sportsperson and likes to apply lessons learnt from different activities into his profession. His belief is that characteristics like determination and perseverance apply to all activities, and he takes this approach in all his endeavours. He attempts to learn more every single day and appreciates every opportunity to learn a new subject. His interest in law stems from the belief that all things are interconnected and that all streams, including subjects like engineering and sports, are a part of the subject of law and vice versa. His mindset of perseverance makes him an indespensible asset to The Law Codes.