The Law Codes is a leading law firm in Delhi – NCR. We have a team of highly-skilled, competent, and talented lawyers in Delhi. Our core team's top lawyers include Sh. Rakesh Sharma, Dr. Rohit Samhotra, Mr. Siddharth, Mr. Sanjeev Kumar, Mr. Parth, Mr. Manish Sidana & Ms. Richi. All the advocates at The Law Codes are extremely dedicated, enthusiastic, hardworking, and well equipped in the designated areas of practice. Keeping honesty as a virtue, and professional excellence — a motto, it commits us to the cause of Justice.
Our core team of Senior Associates/Lawyers in Delhi primarily appear before the Appellate Forums like Supreme Court, High Courts, NCLAT (National Company Law Appellate Tribunal), NGT (National Green Tribunal), DRAT (Debt Recovery Appellate Tribunal) NCDRC (National Consumer Disputes Redressal Commission), SART (Securities Appellate Tribunal), ITAT (Income Tax Appellate Tribunal), Arbitration Tribunals, Competition Appellate Tribunal, IPAB (Intellectual Property Appellate Board), & Electricity Appellate Tribunal. The Law Codes also have a team of associate lawyers in Delhi & Gurgaon — NCR who work under the guidance of seniors and handle all the District Court cases with utmost diligence and competence.
How to Find Best Lawyers in Delhi?
This question needs deliberations on the part of the litigants.
By following these steps, you can find the best lawyer for your case.
Identify needs of your legal matter;
Consult a lawyer who gives you professional, unbiased, & neutral advice that can guide you for a correct legal recourse;
Have realistic expectations as no lawyer can predict the outcome of a case;
Out of all the references available with you find out a competent lawyer or a law firm who is aligned to your expectations;
Periodically get updates of your case and review the progress of your case.
How to engage the right lawyers in Delhi for your case?
There is no straitjacket formula to answer this question. Before finding the answer to this question, it is vital to identify the individual needs of a litigant. Usually, litigation starts with a correct remedy in law, drafting effective pleadings, powerful cross-examination, strong arguments on facts and law.
A popular belief demarcates the category of lawyers in different fields like civil or criminal, etc. but the best advocates in India practice in all disciplines of law with equal ease.
One can figure out ways to get references for oneself like the references from people who have contested litigations, online searches, internet portals, visiting local courts, or the higher courts. Litigants are popularly considered as the best sources to identify the Best Lawyers in your city.
First, identify the needs involved in litigation and then co-relate it with the sources available, then there are good chances that you can find the best lawyer for your case.
Professional Lawyers of The Law Codes
The Law Codes have professional Criminal Lawyers in Delhi who frequently represented many complex criminal matters. Our expert team consists of lawyers for the Prevention of Corruption Act cases, Advocates for Protection of Children from Sexual Offenses matters, Lawyers for Juvenile Justice Act disputes, Advocates for SC/ST Act cases, Lawyers for Crime Against Women, Advocates for Prison & Custody matters (Parole, Furlough, Pardon, & Mercy Petitions), Lawyers for Contempt of Court cases, Advocates for Arms Act disputes, Lawyers for Sexual harassment cases, and Advocates for Information Technology and Cybercrime matters & Lawyers for Passport Act disputes.
The Law Codes' have a team of professional corporate lawyers in Delhi who are the mixed baskets of talented lawyers in every field of corporate law like Arbitration Lawyers, Banking lawyers, Industrial Projects & Infrastructure Lawyers, Income Tax Lawyers, GST Lawyers, Securities Exchange Board of India (SEBI) Lawyers, Mergers & Acquisitions Lawyers, Insolvency & Bankruptcy Lawyers, Real Estate Regulatory Authority Lawyers, International Trade Lawyers, International Lawyers, Drugs & Cosmetic Lawyers, The Electricity Tribunal Lawyers, Admiralty & Maritime Lawyers, Space & Aviation Lawyers, Petrol & Nuclear Power Lawyers, Mobile Phones & Telecommunication Lawyers.
The most experienced Civil lawyers handle Civil Law disputes at The Law Codes in Delhi. This division handles the disputes in the field of civil law that is handled by reputed Constitutional Lawyers, Civil Lawyers, Matrimonial Lawyers, Land Acquisition and Fair Compensation, Consumer Lawyers, Education Lawyers, Administrative Lawyers, Family Lawyers, Labour Court Lawyers, Sports & Media Lawyers, Human Rights Lawyers, Immigration Lawyers, Indian Stamp Act Lawyers, Senior Citizens Lawyers, Armed Forces Tribunal Lawyers, and Rent & Tenancy Lawyers.
At, The Law Codes, we have a dedicated team of Intellectual Property lawyers in Delhi dealing with the registration process of Intellectual Property — Trademark, Copyright, and Patent. The Law Codes team has the most respected trademark, copyright & patent lawyers in Delhi. Our lawyers are highly qualified, committed, and competent to deal with Intellectual Property in the registration process and the litigation aspect of it.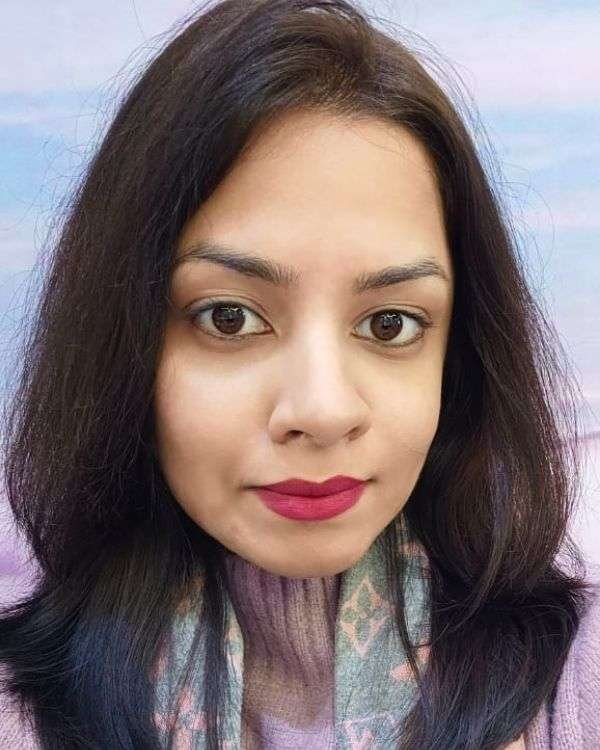 Ms. Aaffreen
Aaffreen is among the Best Psychologists in Chandigarh and is part of the core team at The Law Codes. She conducts counseling sessions for our clients and plays a pivotal role in our In-Chambers Mediation Services. She has also designed special programs for juvenile counseling for effective discussions with minors as a leading legal psychologist in Chandigarh.
Sanjeev Kumar
Sanjeev is among our top-notch criminal lawyers. He has acquired special expertise in criminal law, representing clients in criminal trials, regular bails, anticipatory bails, suspension of sentence matters, criminal appeals, and criminal revisions. Sanjeev has an in-depth understanding of the jurisprudence of criminal law and the functioning of the investigation agencies which gives him an edge in courtroom proceedings.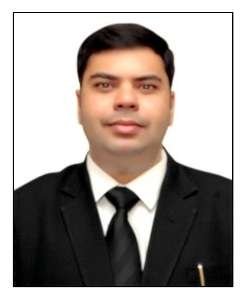 Parth Sharma
Parth is a Senior Associate at The Law Codes and he heads the litigation division of Delhi for the Firm. His constant efforts for the cases and clients he represents are highly appreciated by The Law Codes. Parth has always added enormous value to the Law practice of the Firm and he is an asset to The Law Codes.
Ashish Kumar Malik​
Ashish Kumar Malik is a Management Graduate, with vast experience of more than a decade in managing travel & tour segments of Europe, Latin America, South Asia, Islands, among others. He studied LLB from CCS University to serve society to the best of his experience and abilities. Ashish is a part of the litigation team of the firm.